Converse All Stars
An interactive web experience that serves as a digital hub for members of the Converse All Star community to interact and collaborate.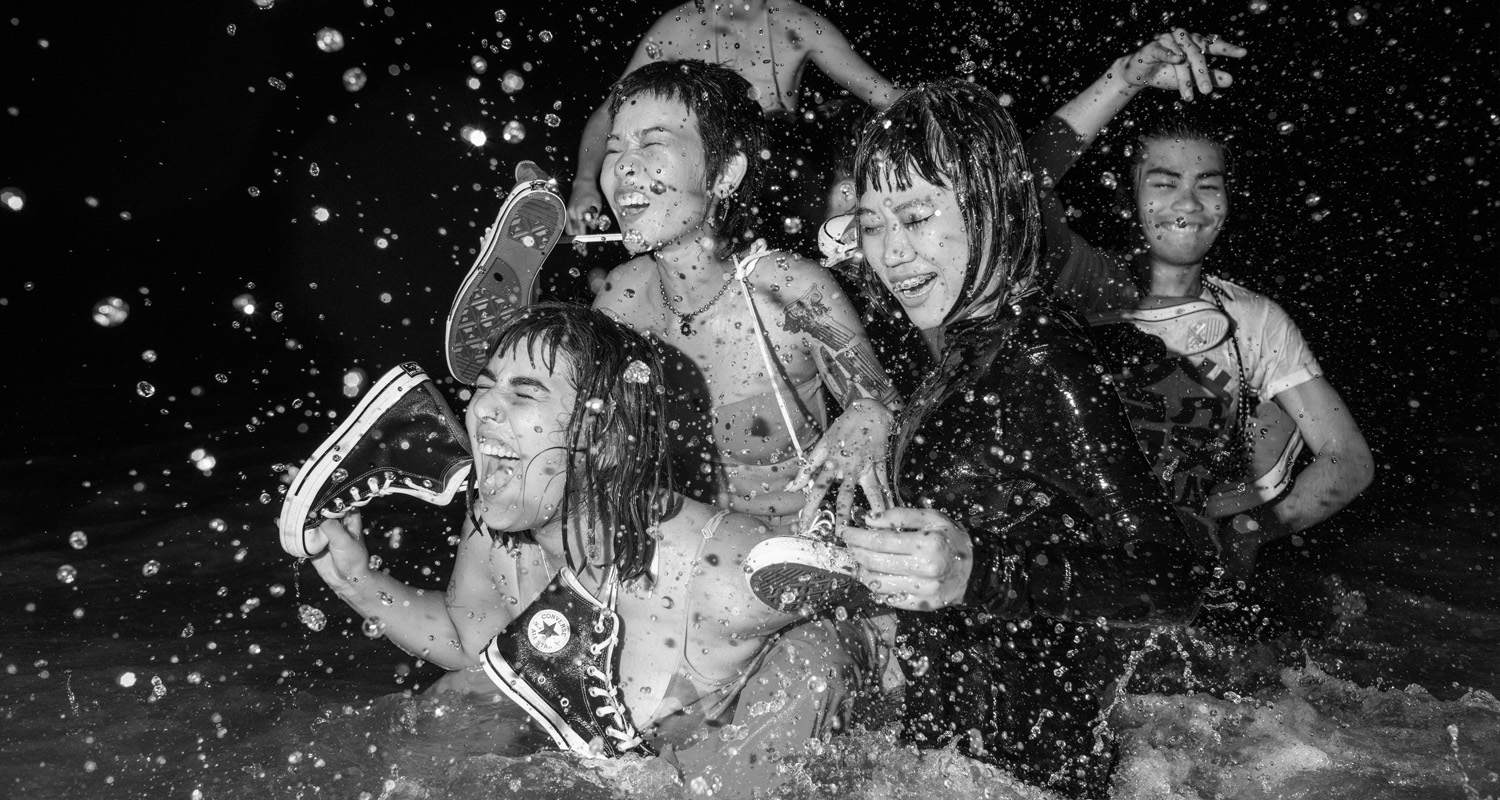 Overview
Converse is an iconic footwear company and the creator of the Chuck Taylor All Star high-top, a quintessential American classic favored for many generations.
In collaboration with Something Special Studios, we built an interactive web experience for the Converse All Star community that allows for community-driven programming and a members-only social platform.
The web experience features live video programming alongside a chat module that allows members to interact and converse in real time.
The design aesthetic features a bold typeface, a fluorescent neon yellow accent and a clean layout that brings together the youthful vibe of the Converse brand.
Services
Creative Development
Front-End Development
Highlights
Real-time chat interface to connect with other members
Video archive with a custom video player interface
Light and dark mode toggles
Membership-gated for exclusive community access
Agency
Something Special Studios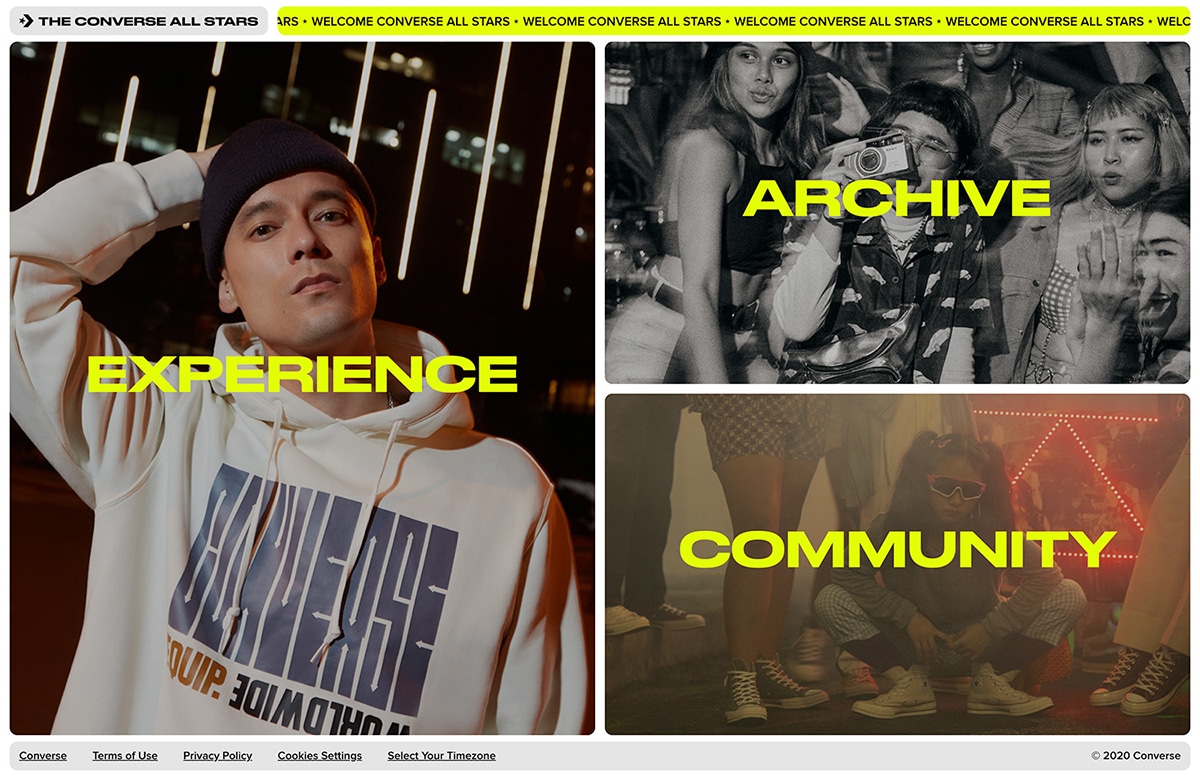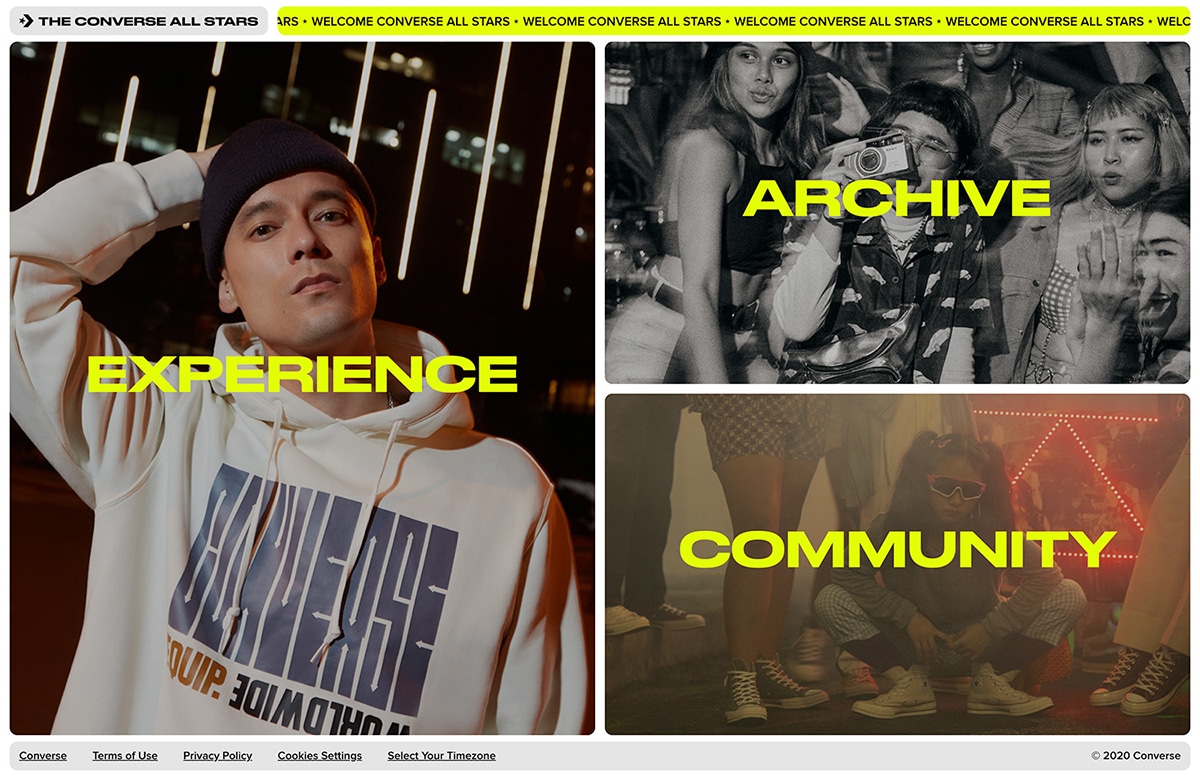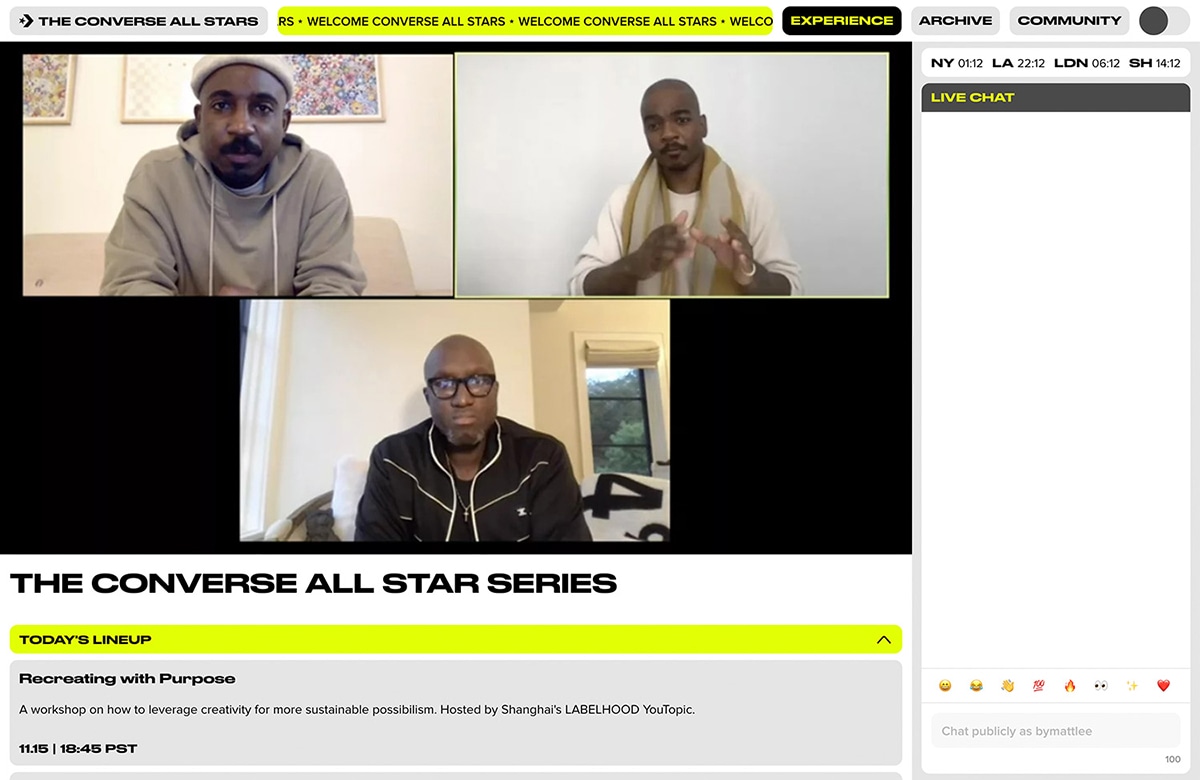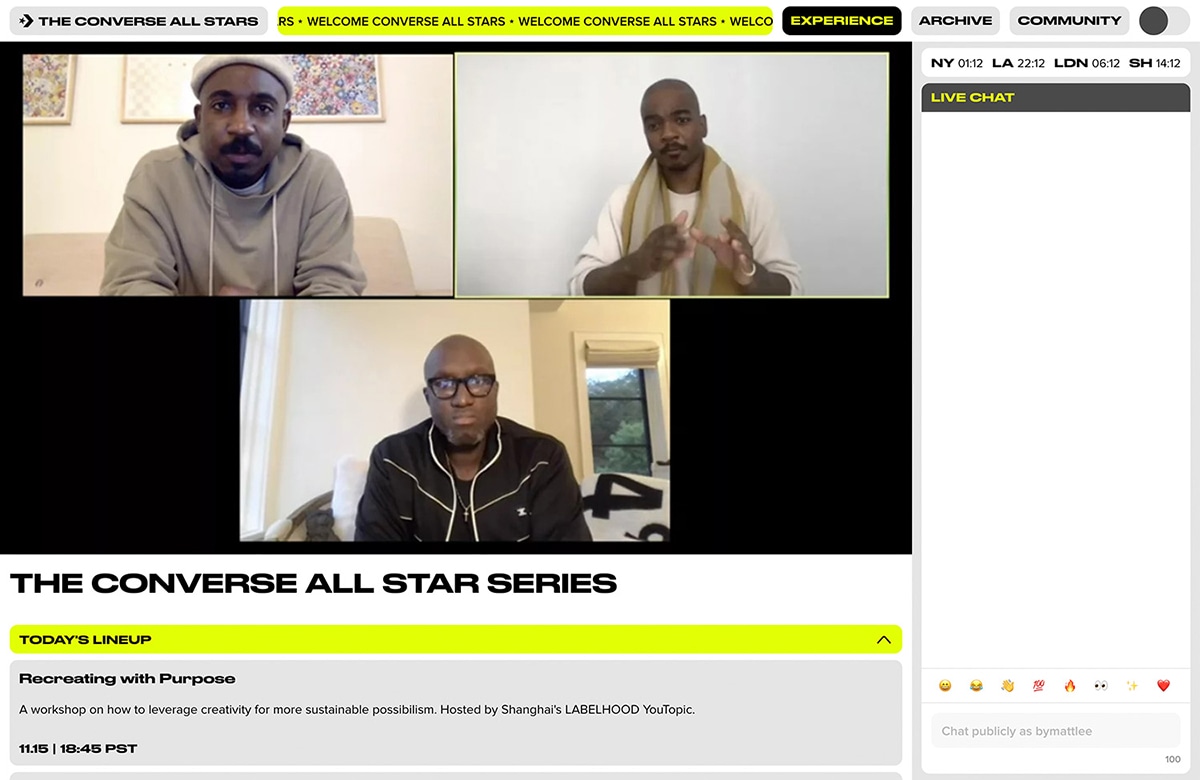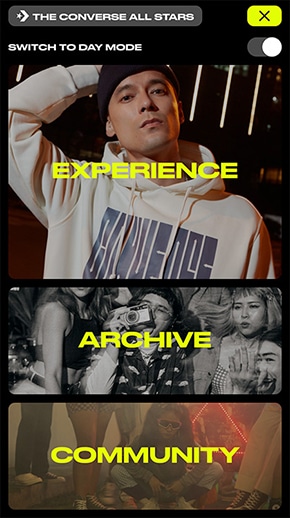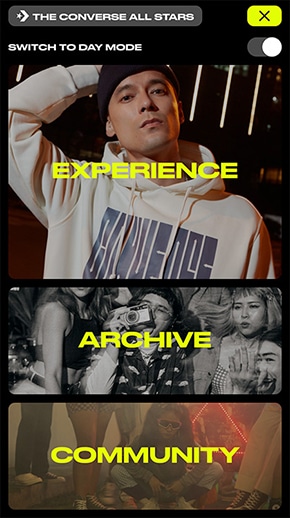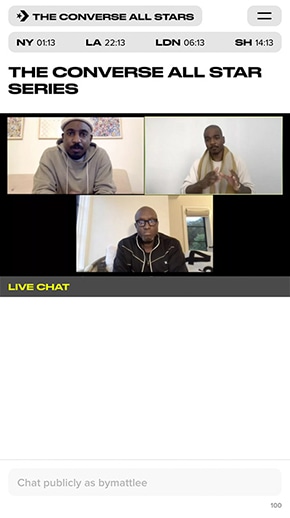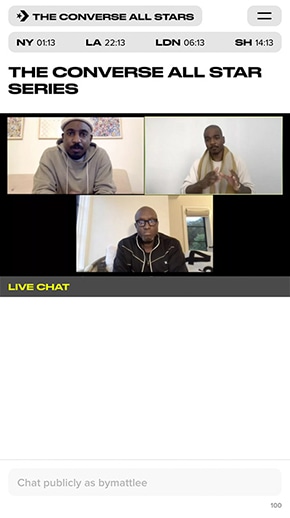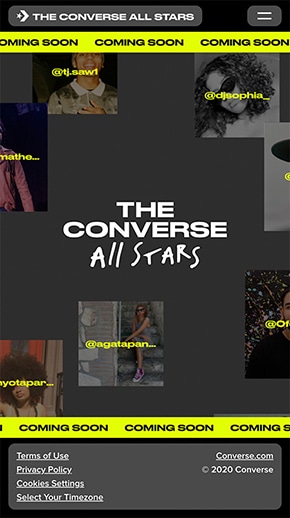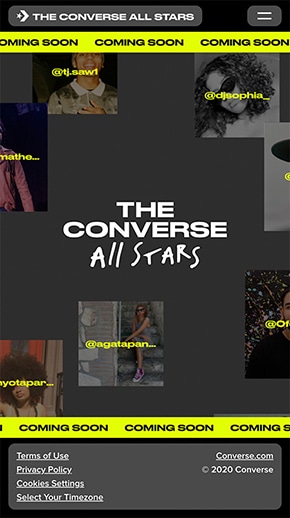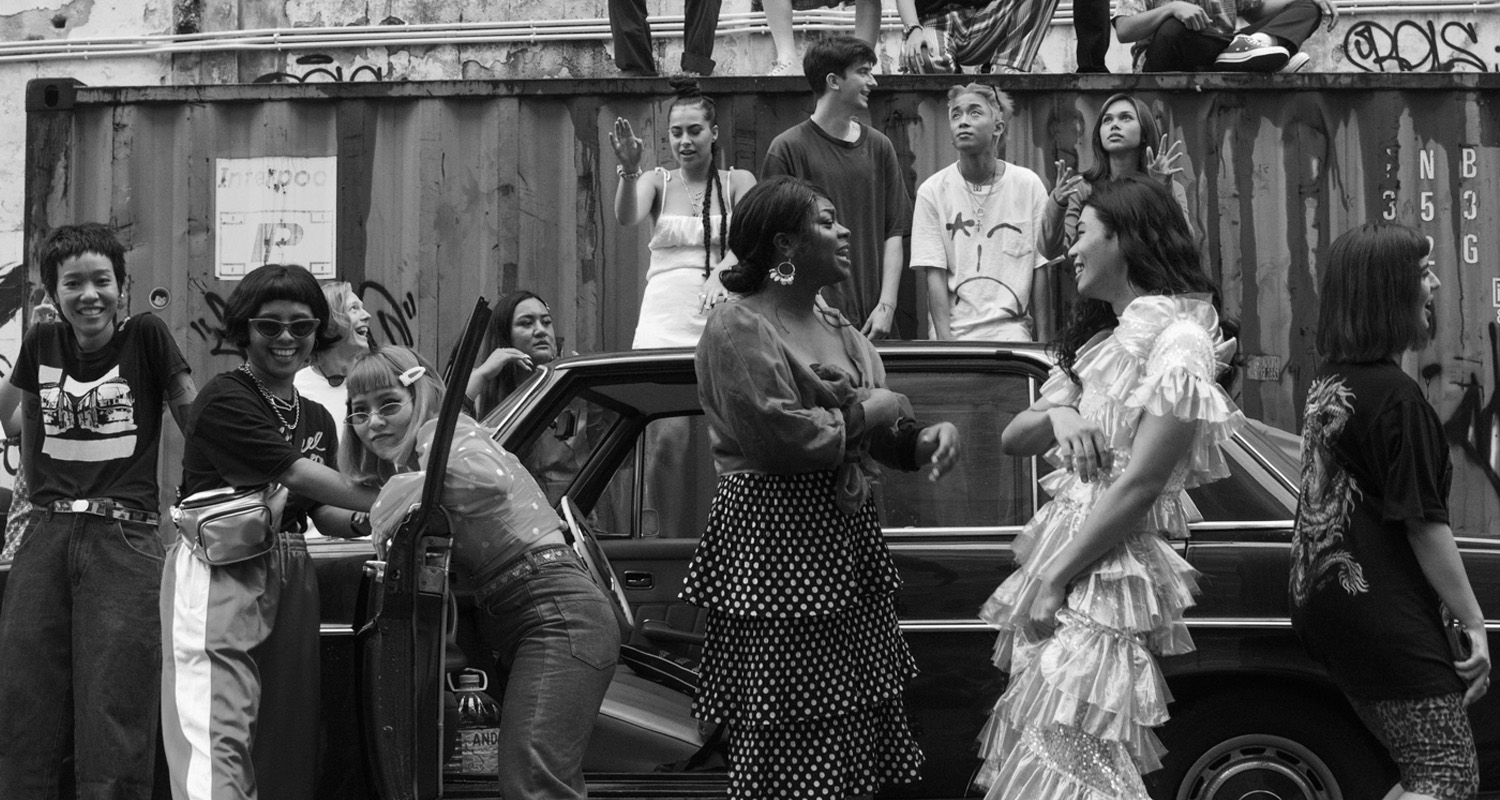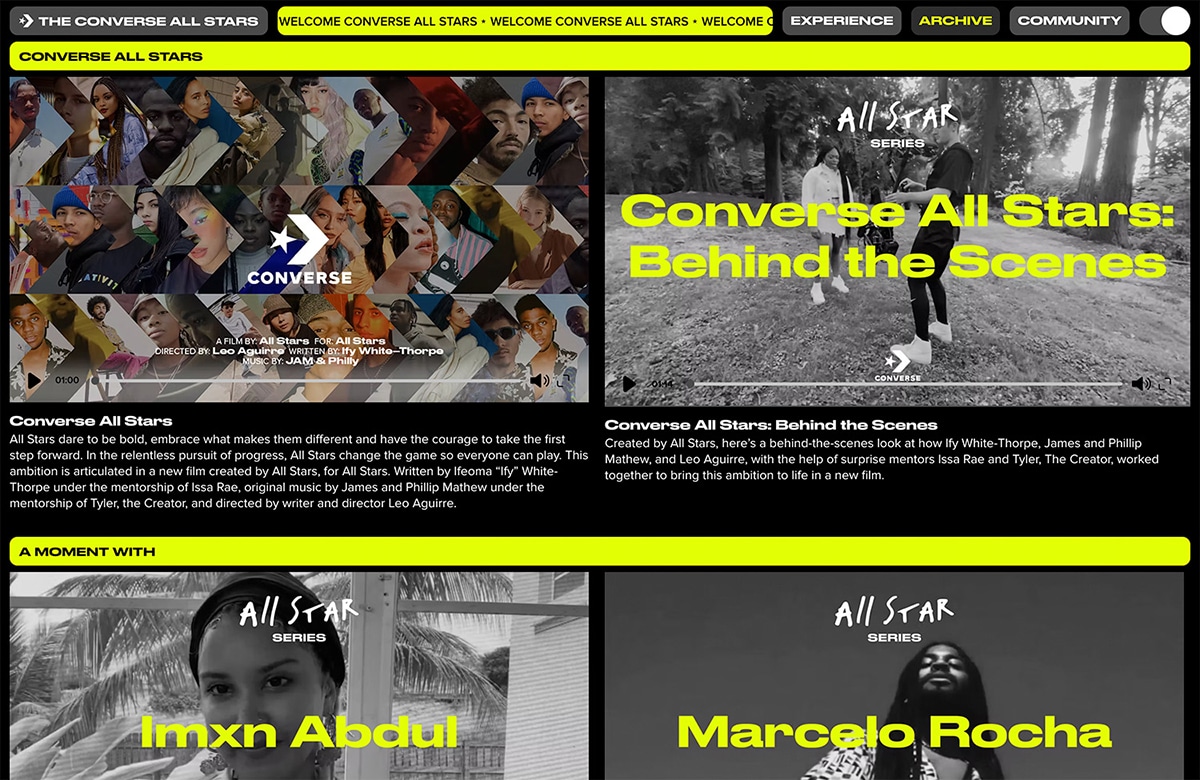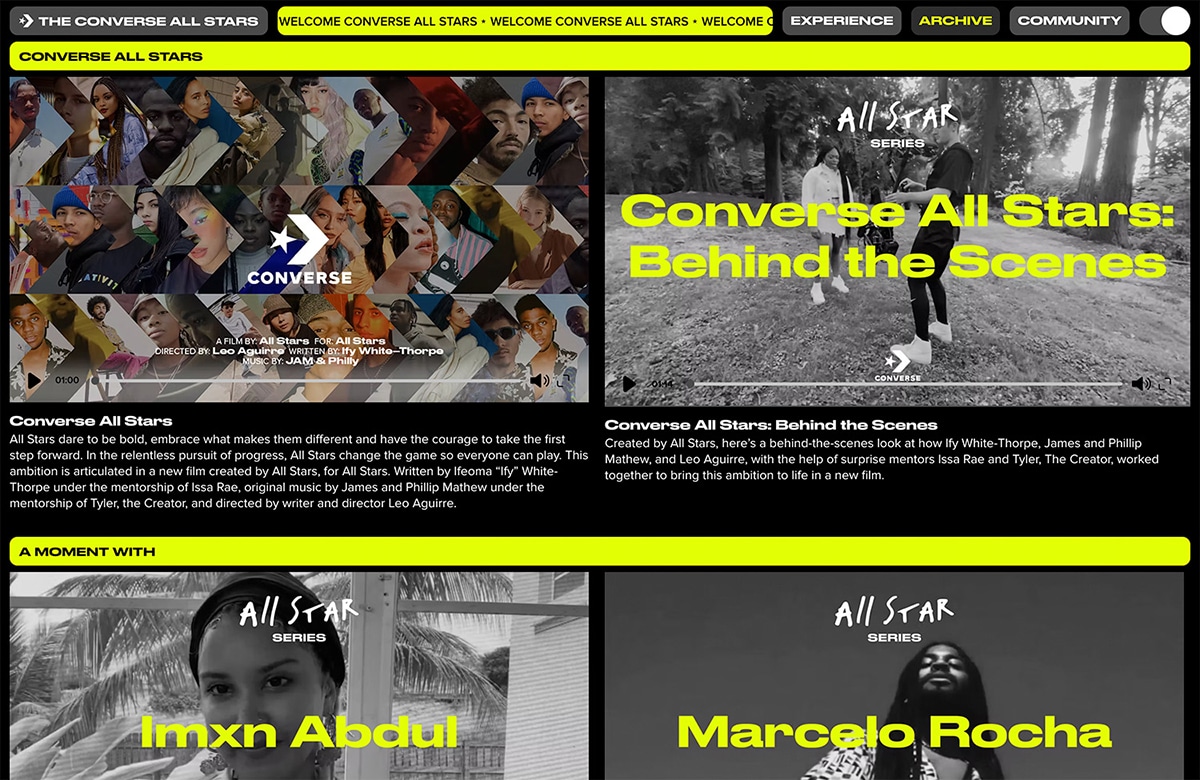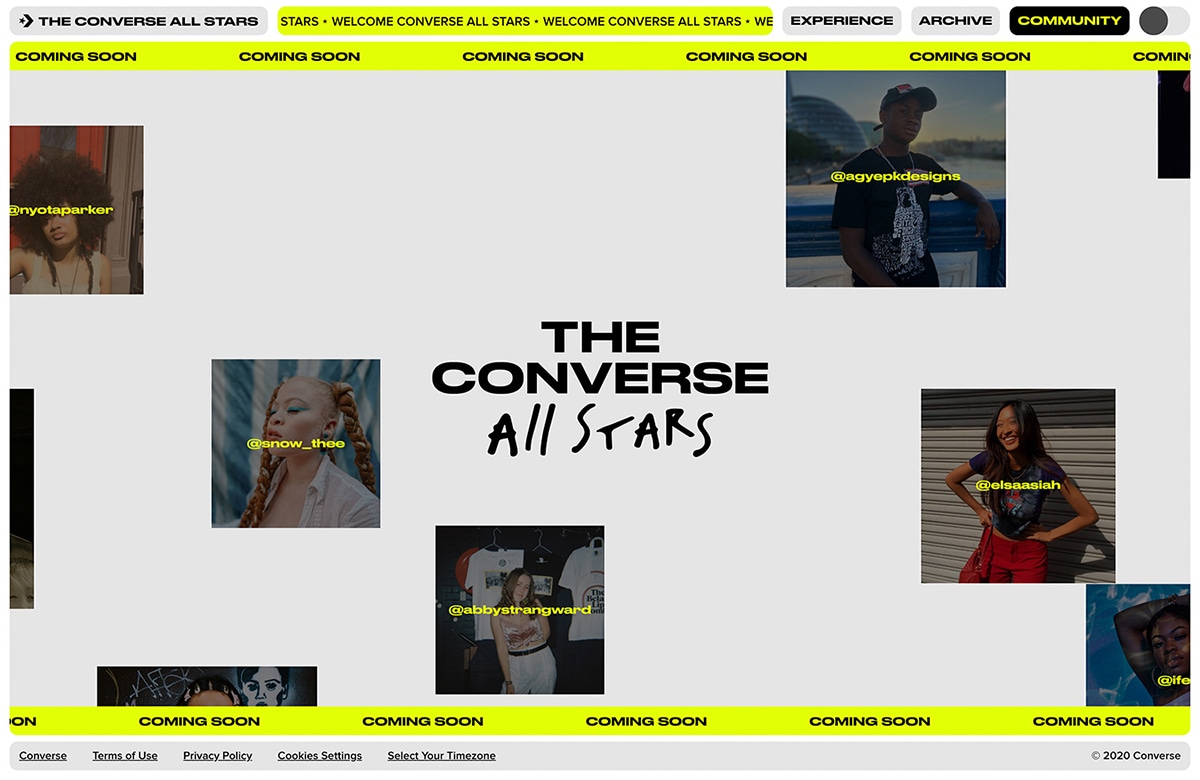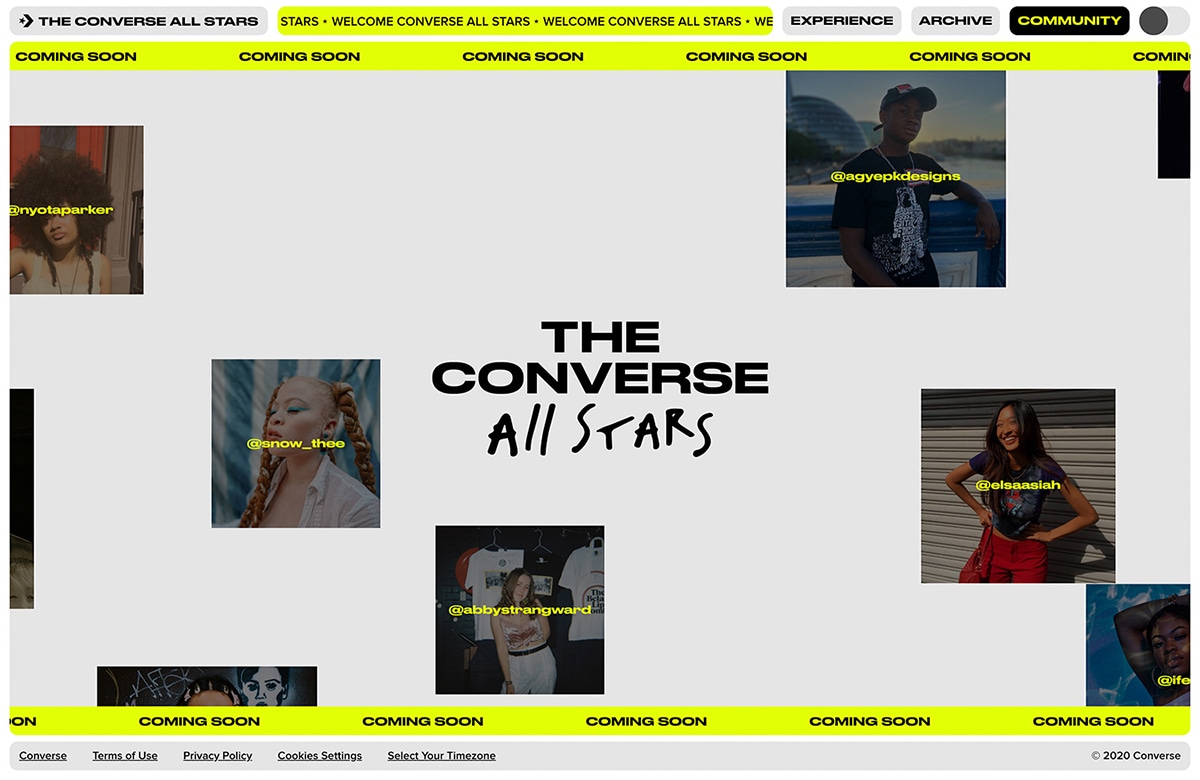 Let's Collab
I am currently available to collaborate on new projects with ambitious brands and creatives.
Interested in chatting further? I'd love to hear from you.