Alicia Keys
An interactive web experience that highlights the musical endeavors of a 15-time Grammy® Award-winning singer/songwriter/producer.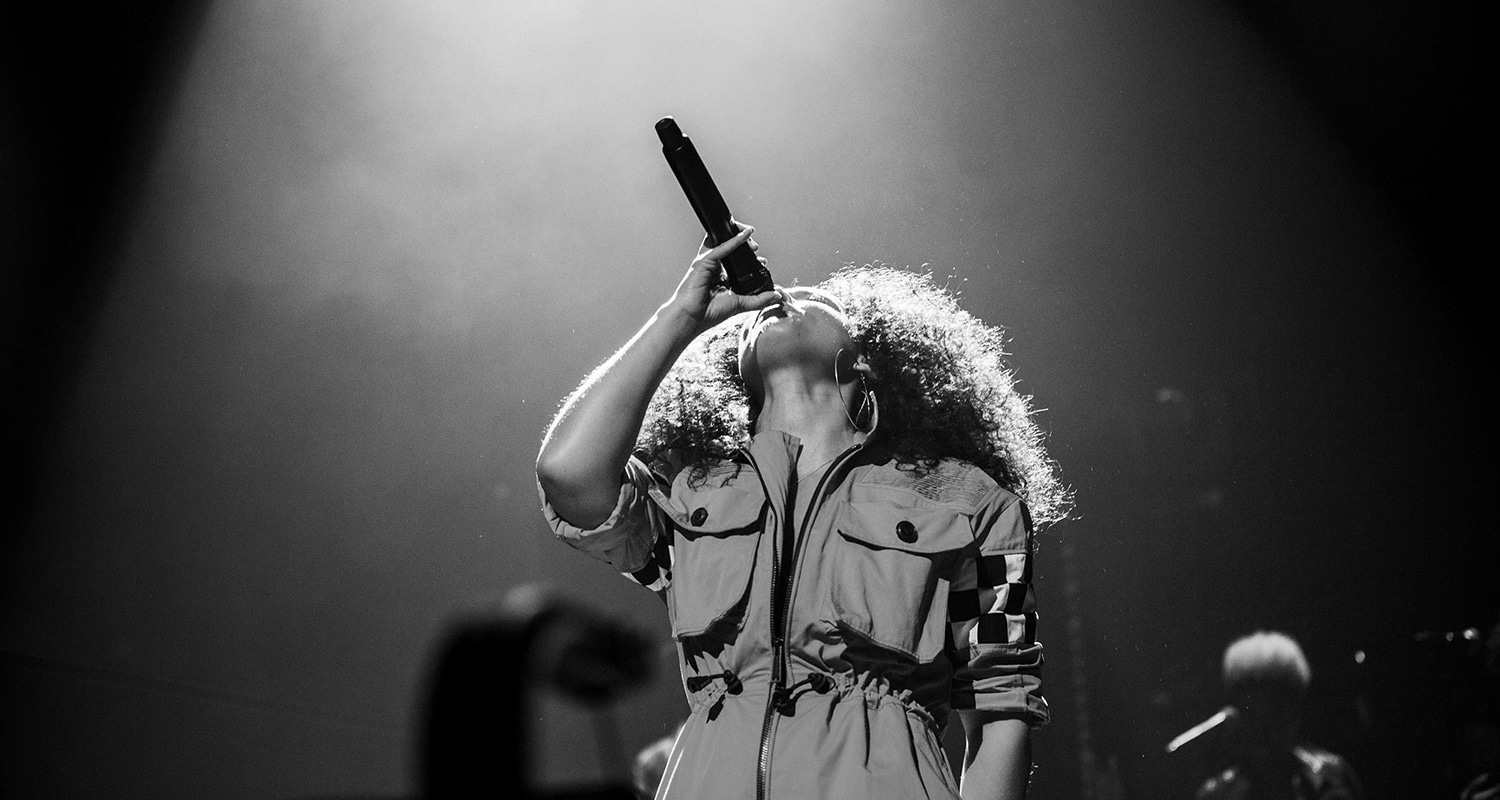 Overview
Alicia Keys is a 15-time Grammy® Award-winning singer/songwriter/producer, an accomplished actress, a New York Times best-selling author and an entrepreneur.
In collaboration with Fame House, we built a web experience that utilizes a design aesthetic that represents her eclectic brand and a platform that highlights her musical endeavors in an intuitive and engaging format.
The site features her complete catalogue of music and videos, news and tour content and a membership only section called The Vault that showcases exclusive media content since the beginning of her career.
A clean and focused design aesthetic paves the way for subtle micro-interactions and seamless content reveal that aims to further engage the user as they move their way through the different sections of the site.
Services
Motion + Interaction Design
Creative Development
Front-End Development
CMS Integration (WordPress)
Highlights
Custom WordPress theme
Custom full page slider on the Home and The Vault pages with background video
Audio playback for tracks in the Music section via Spotify API
Lazy load to improve page speed
Explore More module that displays the most recent and relevant content from all sections
Awards
2017 W3 Award Silver Winner
Launch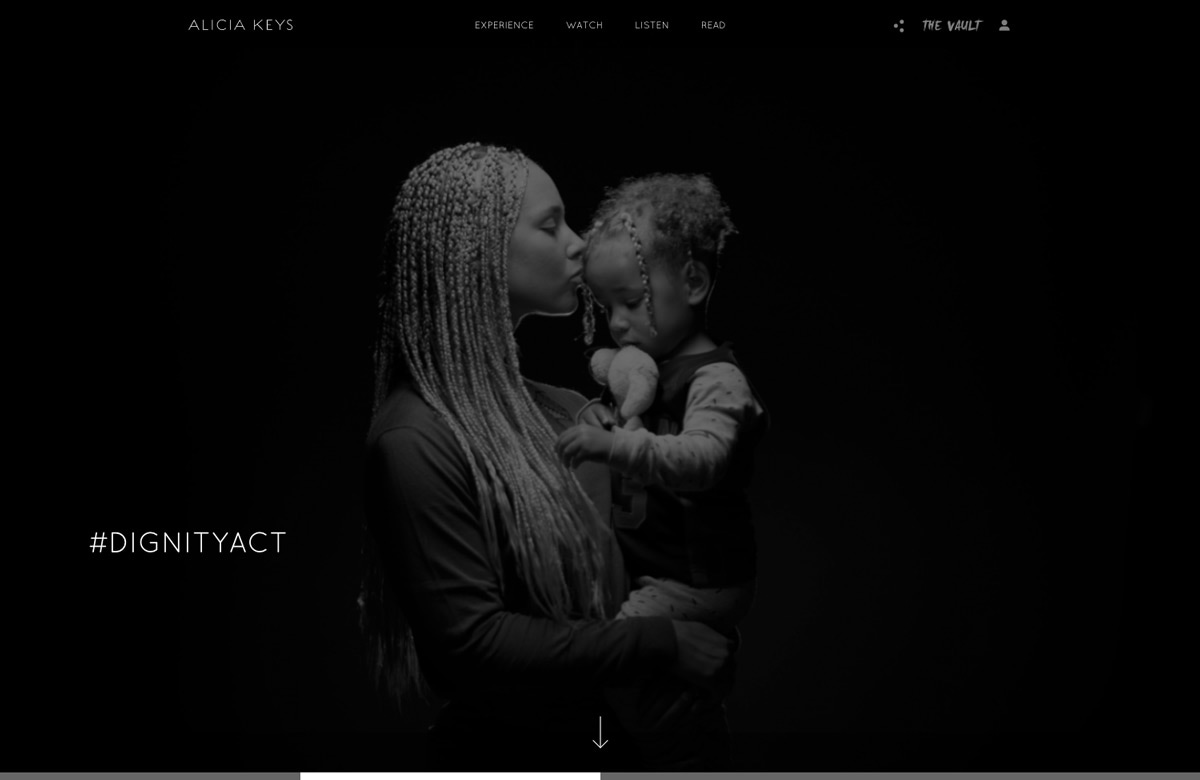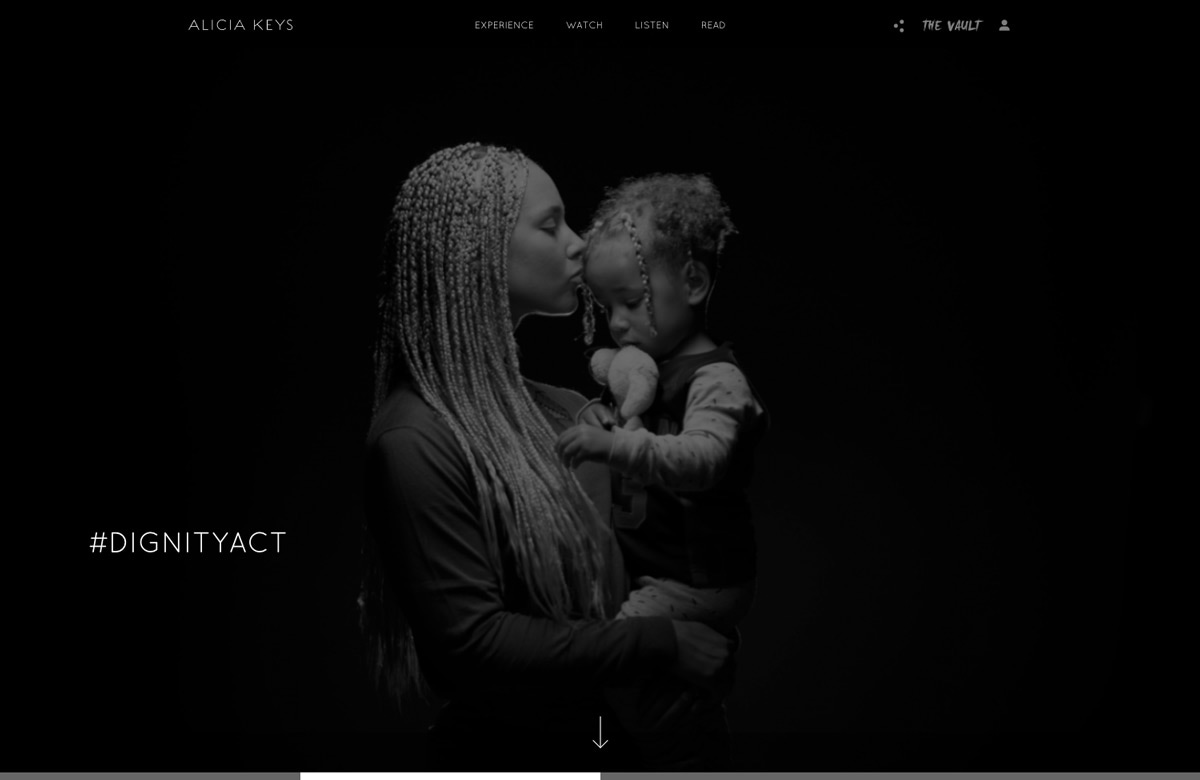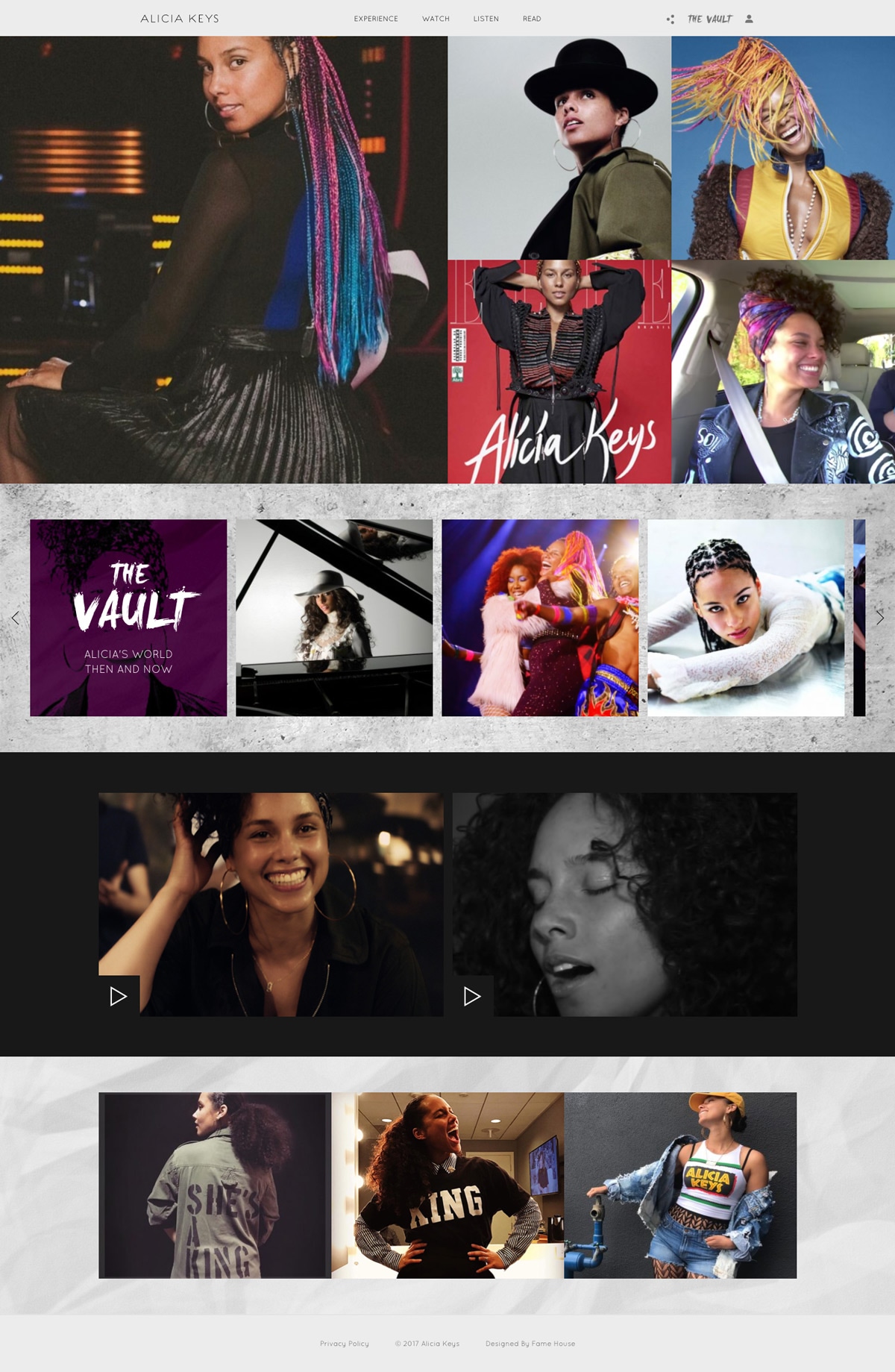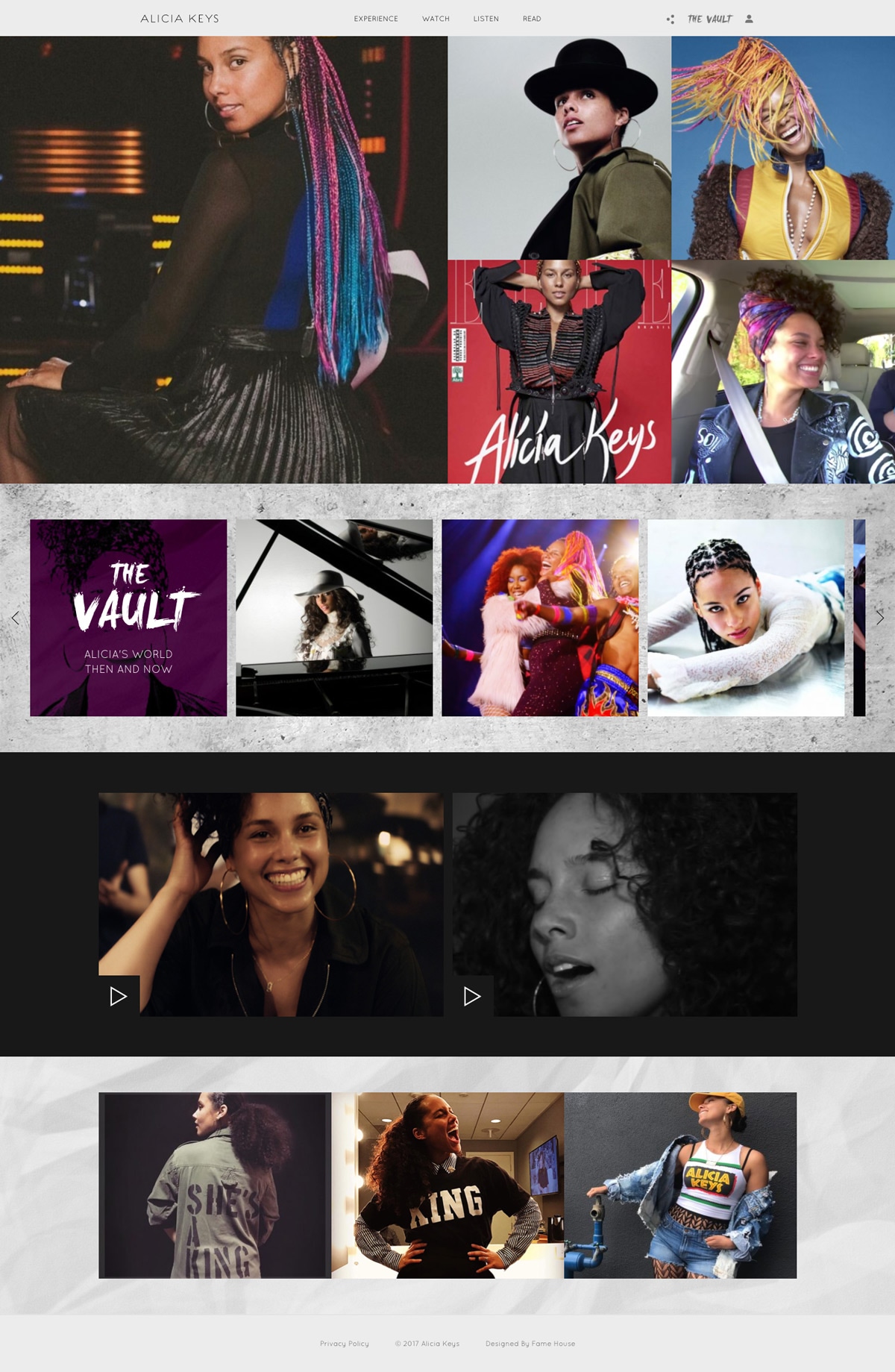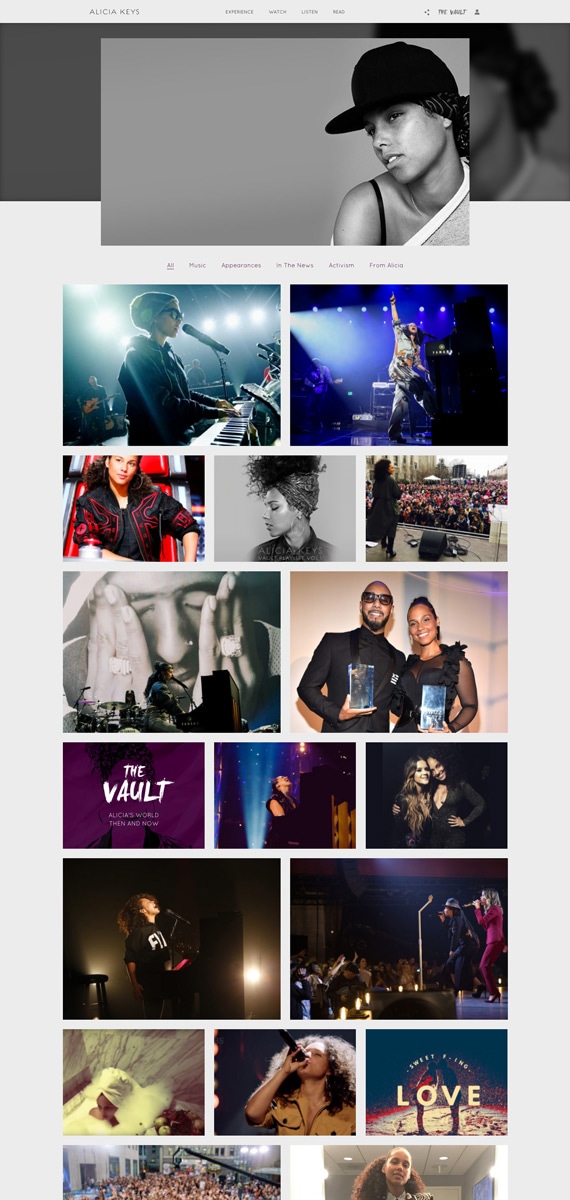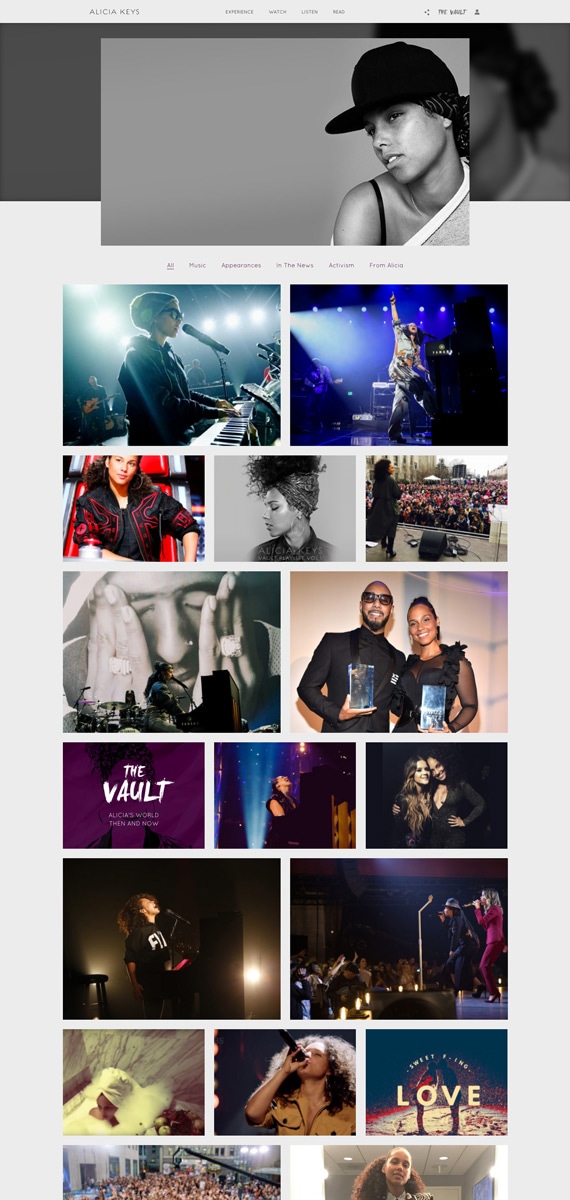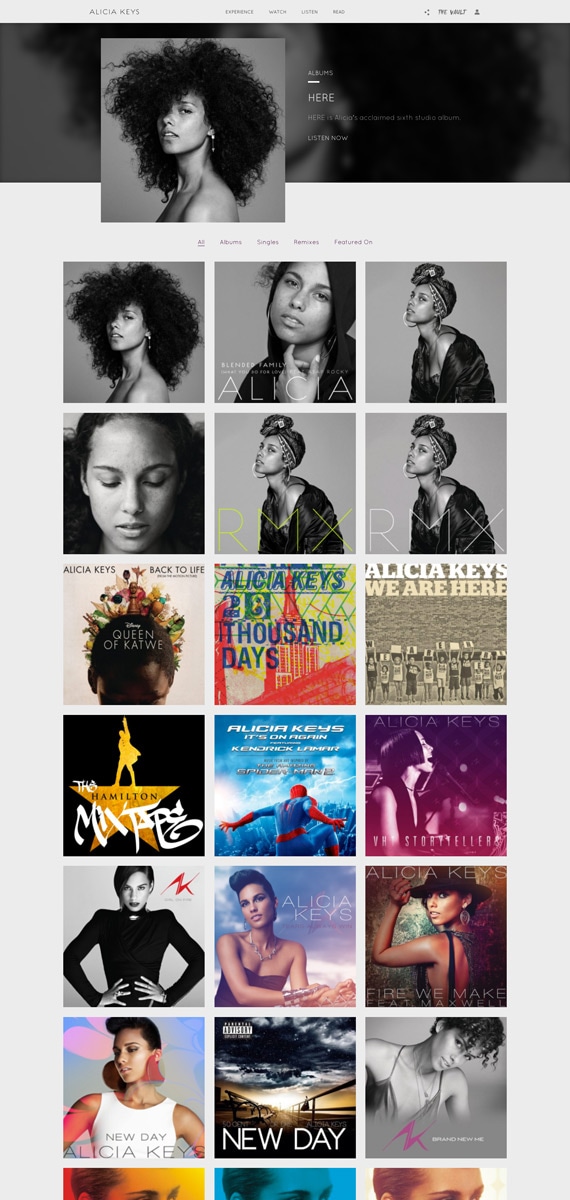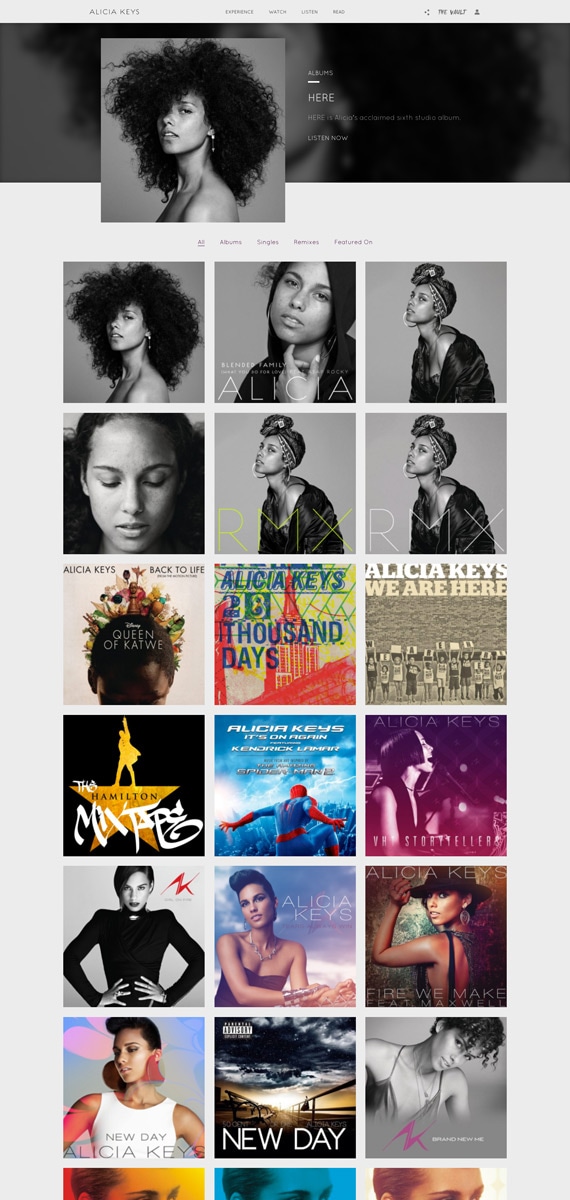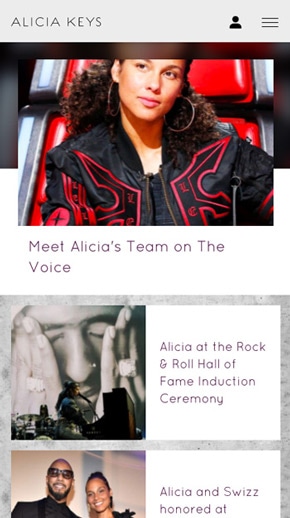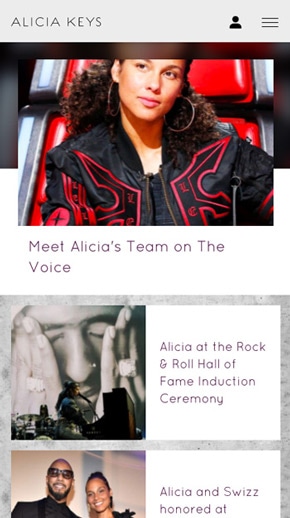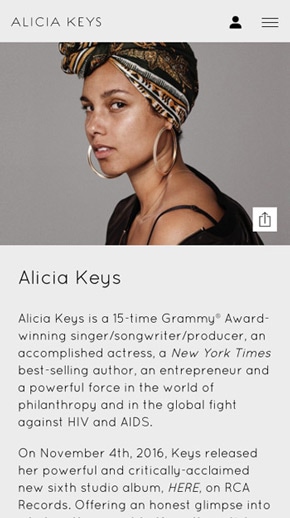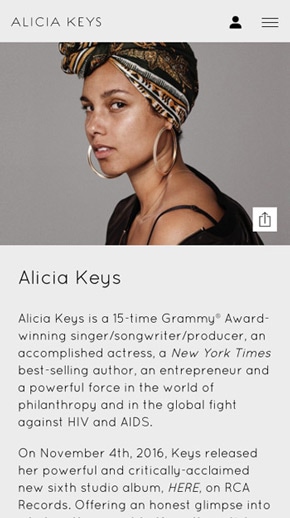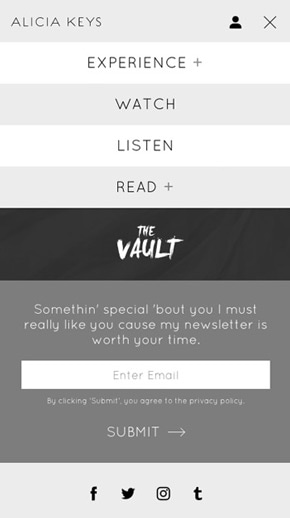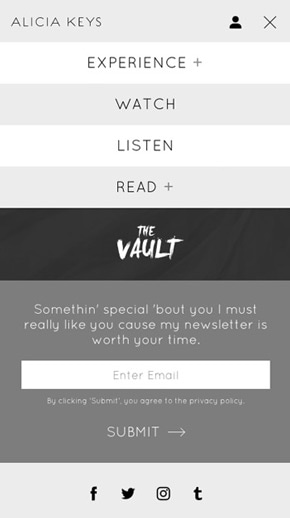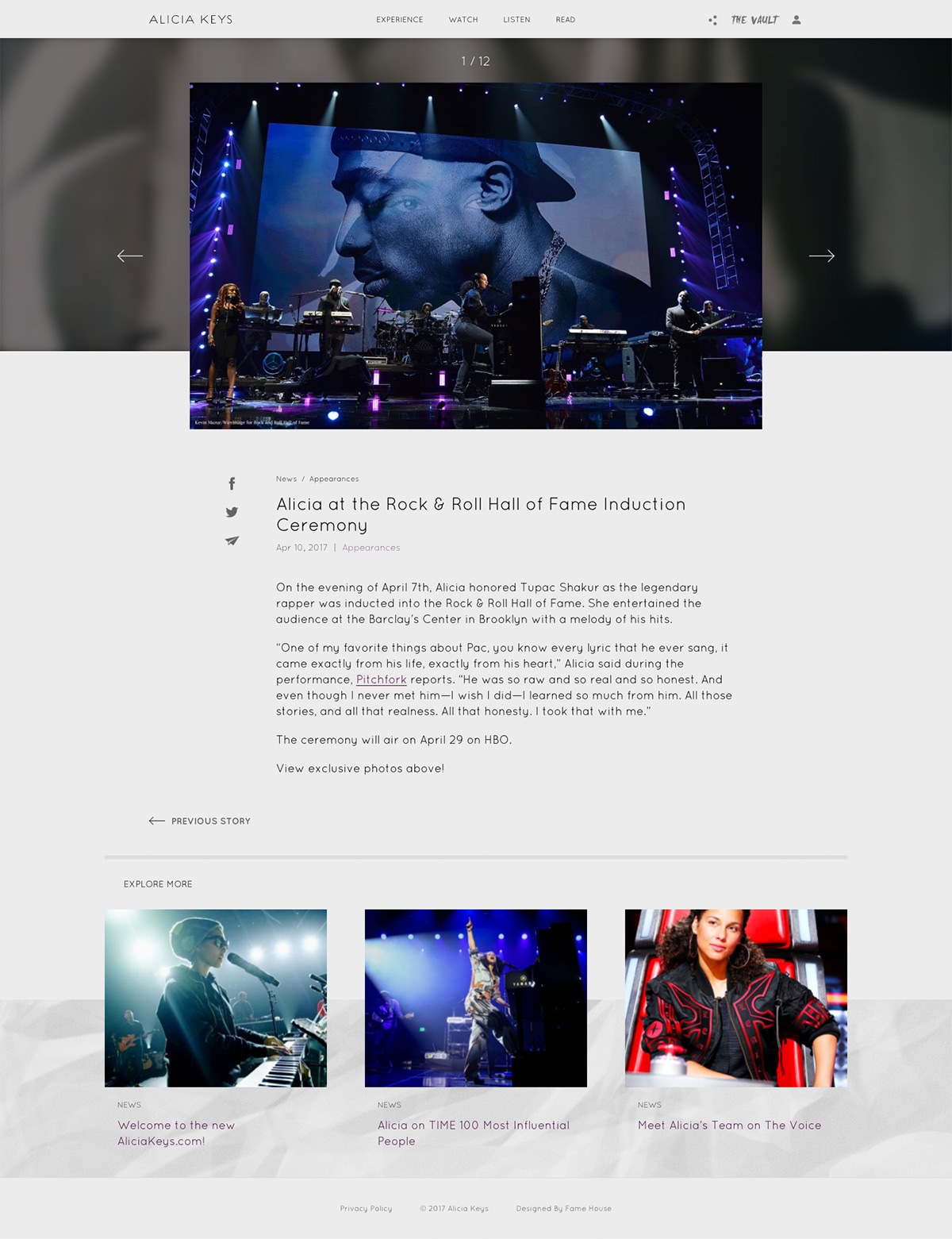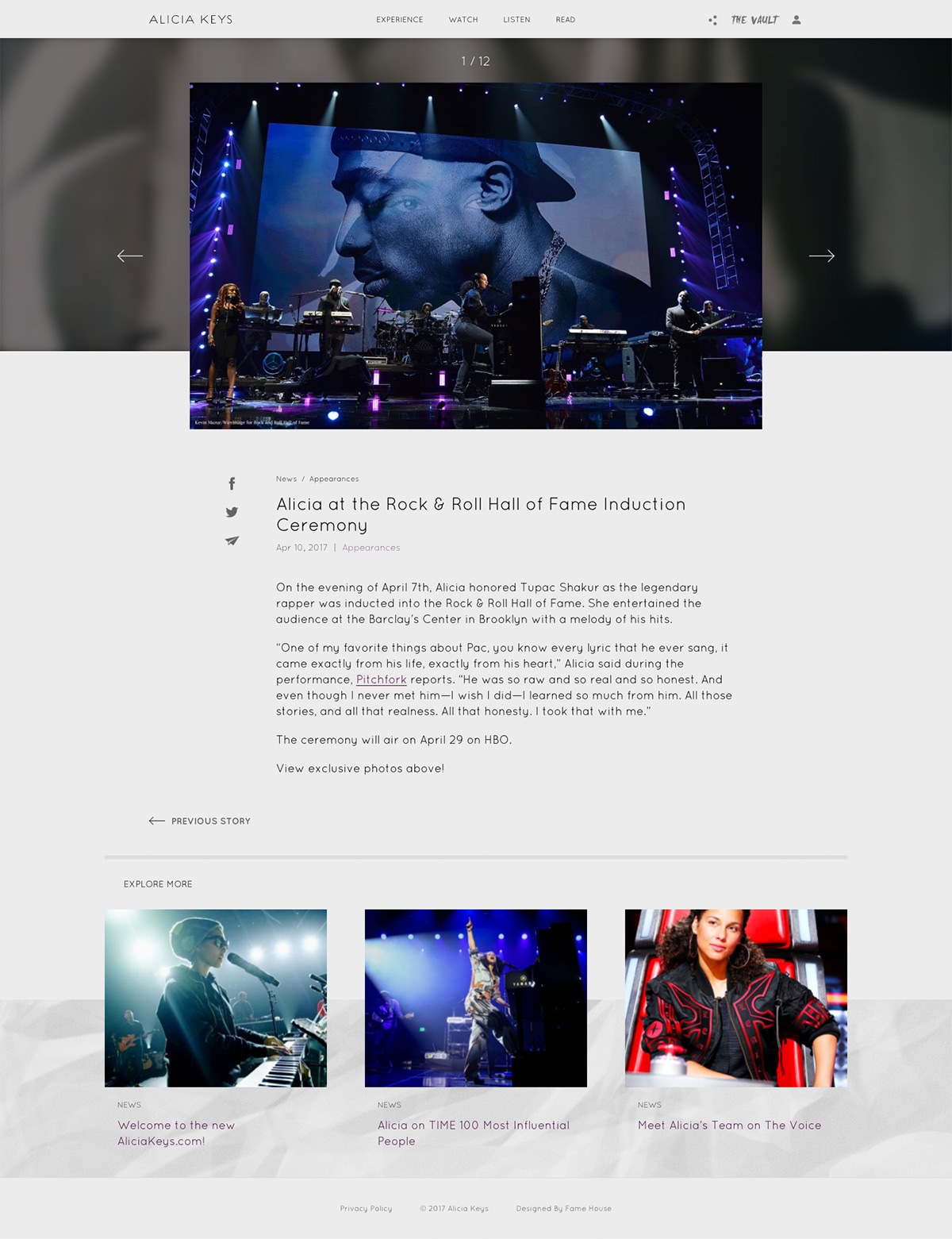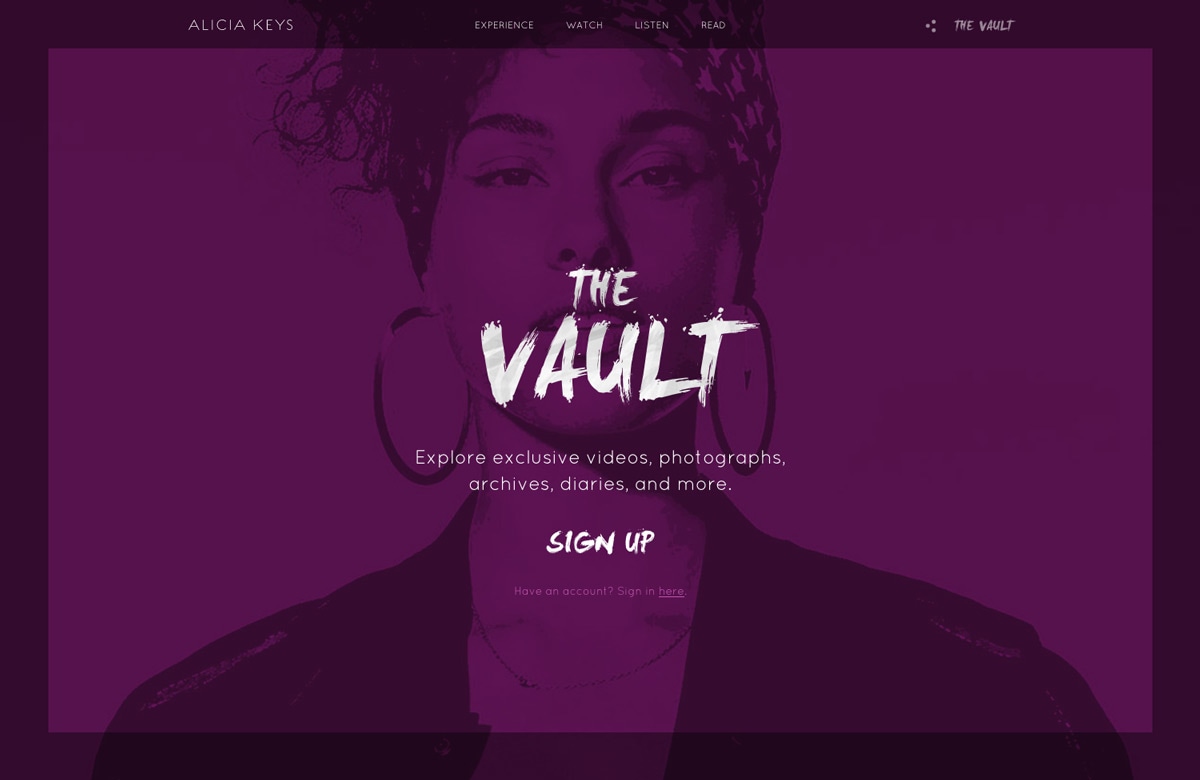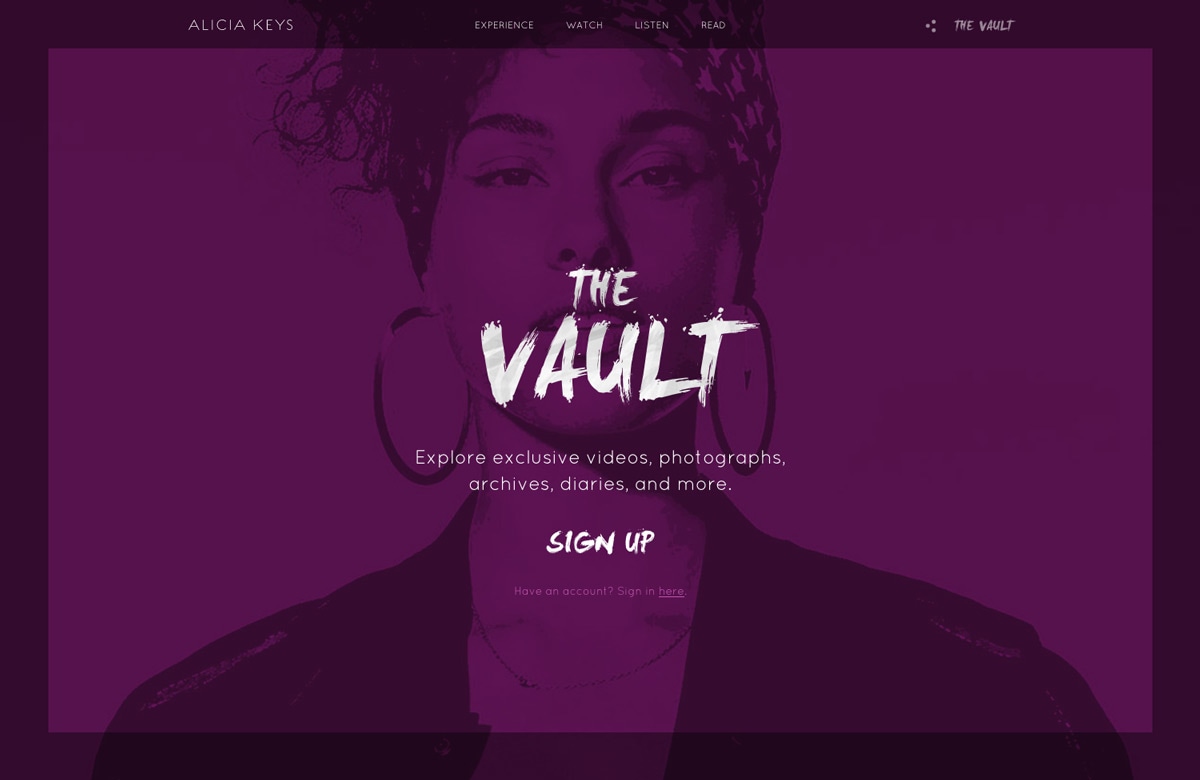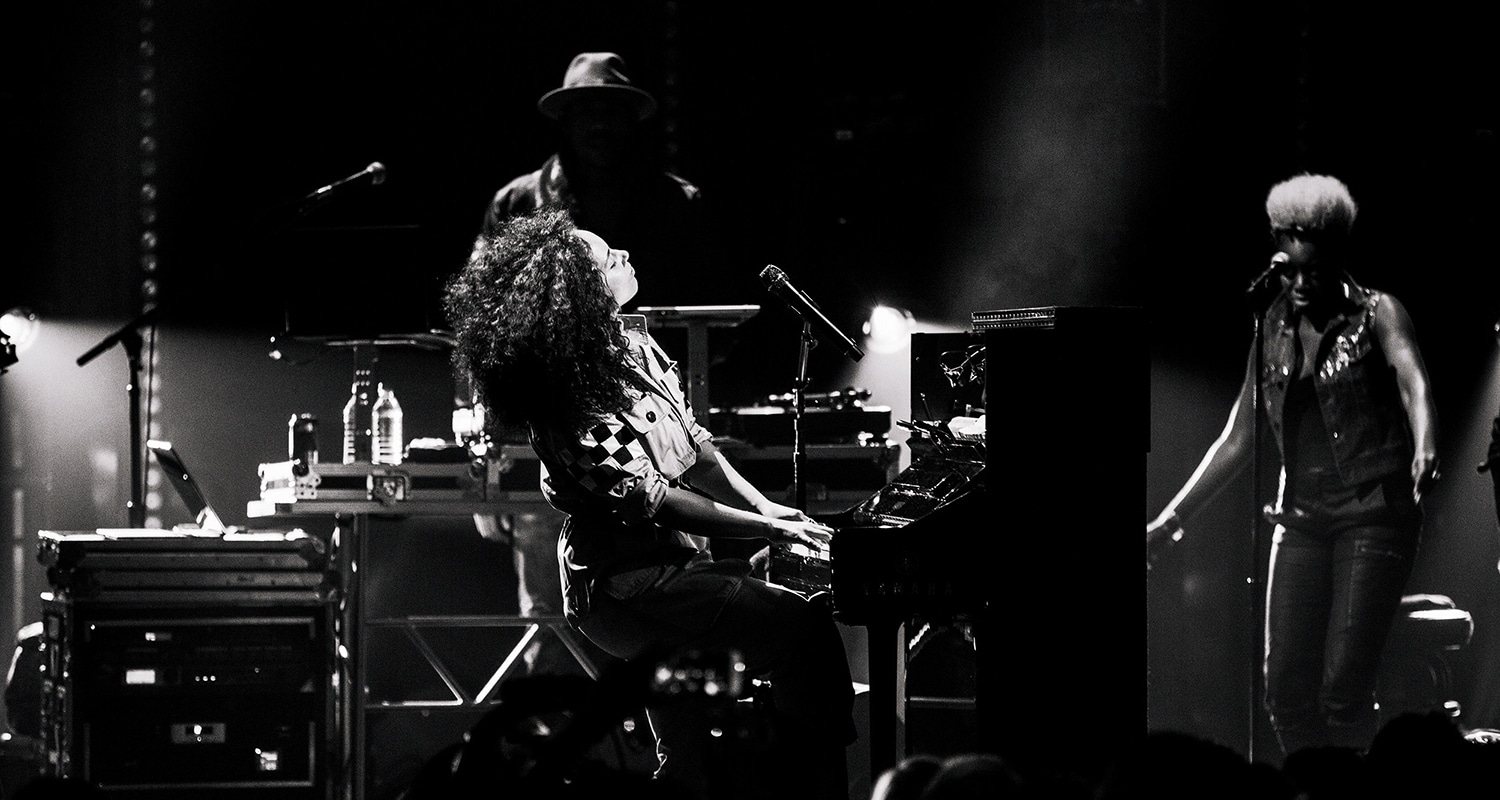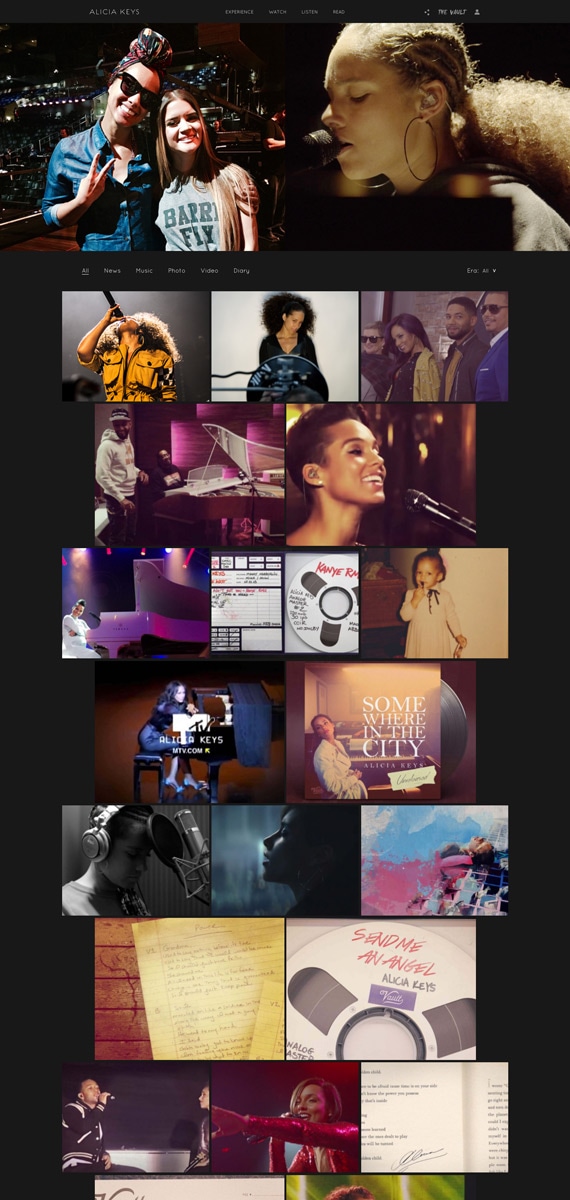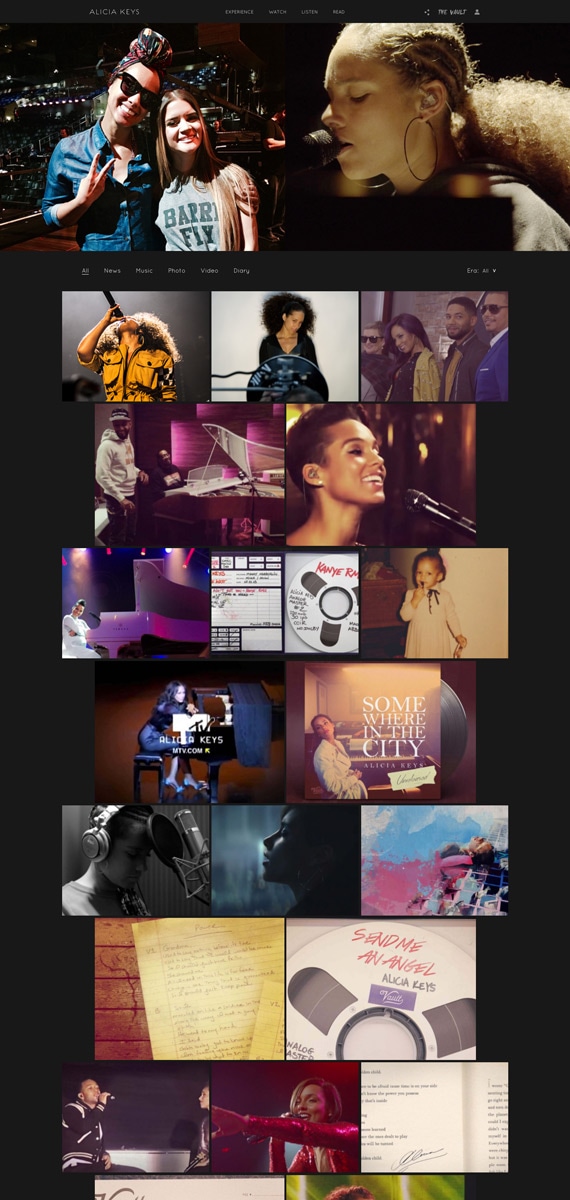 Let's Collab
I am currently available to collaborate on new projects with ambitious brands and creatives.
Interested in chatting further? I'd love to hear from you.